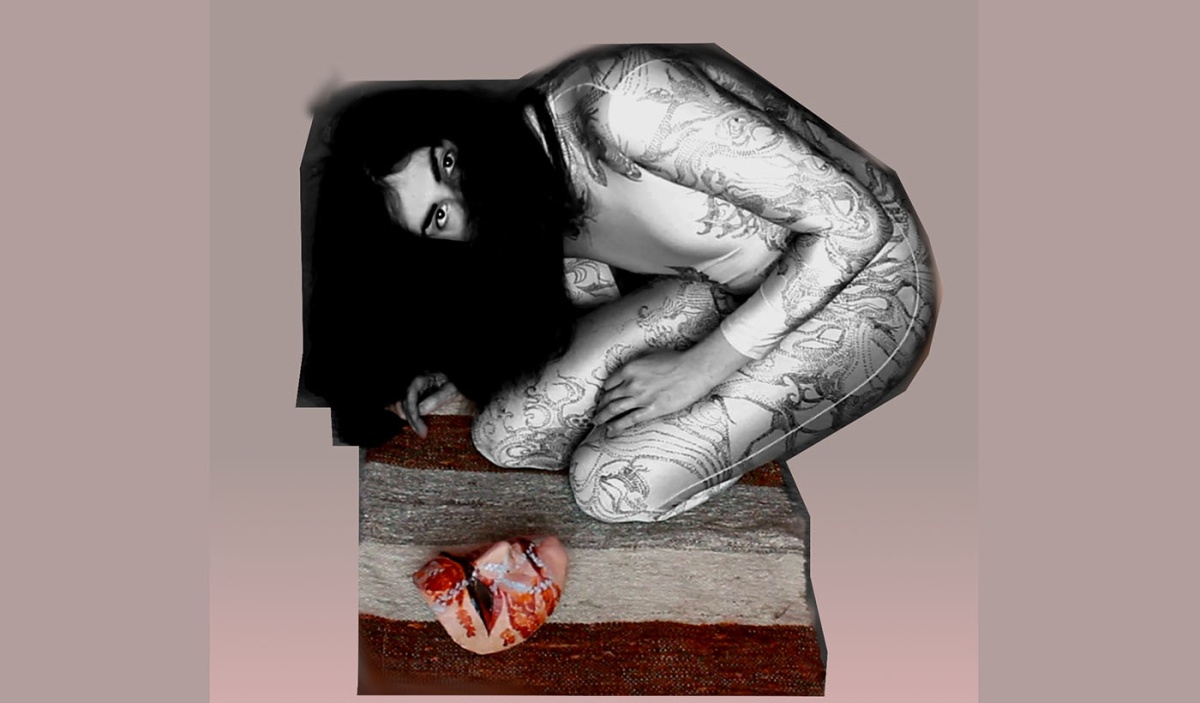 UK-based producer, DJ and cultural practitioner Nahi Mitti will release her debut album,  'Aisaund Sings', via Mutualism this month. 
Following a number of self-released tracks on Bandcamp, as well a collaboration with anu on Daytimers and Stamp The Wax's 2021 compilation, the artist's nine-track debut long-player is a striking introduction, which blends elements of experimental club music, ambient, R&B and Punjabi Giddha music. 
Described by Nahi Mitti as a "collection of gusts and bubblings up of authenticity", and with artwork that shows a held mask facing inward towards the body, there is the undeniable sense of something personal at play within these tracks, even at their most abstract. Thick, rhythmic thuds are embellished with tempo-shifting tabla flourishes, while chirruping melodies, environmental audio and lucid FX swirl and swoop with a dreamlike unpredictability. This music is deeply expressive, and at points feels genuinely unique; its sonic world reveals new moments of magic with each replay. 
You can hear 'Aaand Besides Who Has A Party At The Temple Anyway' from the album below. 
25% of all label profits from the release will be donated to Purple Rain Collective, who are a collective for queer, trans and intersex people of colour in the UK to organise and mobilise. 
'Aisaund Sings' will be released on 22nd March. Pre-order it here.