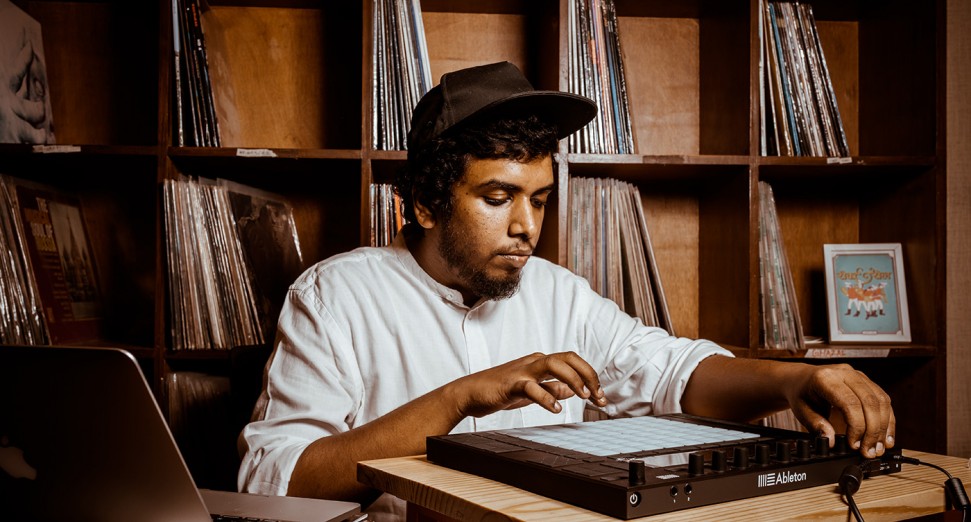 Manipur label The Jazz Diaries and London-based music project aaj kal have teamed up for a new, collaborative endeavor, 'chalo'. 
The project was borne from a shared desire to shine a light on emerging artists from South Asia and the diaspora. The result is a 28-track compilation, featuring Pakistani, Indian and Kashmiri artists, and spanning sounds from house, UK funky and hip-hop to experimental pop, R&B and contemporary classical. Set for release on 6th November, 'chalo' will come paired with a documentary, podcast and print series, with all proceeds from the comp going towards Human Rights Law Network in India and Zindagi Trust in Karachi.
"Chalo stems from recognizing that there's a gap in the media we consume," says the team behind the comp. "Despite global political, industrial and technological significance, culturally, South Asia's status is hidden in the margins. With a long term to facilitate interdisciplinary collaborations while also elevating and showcasing peoples respective talents, Chalo aims to build, however we can, between people."
Featured on the compilation are artists including Nabihah Iqba, Riz Ahmed, Ahadadream, Swet Shop Boys, Saarathy Korwar and Peter Cat Recording Co. Across a comp that's brimming with highlights, one standout cut comes from Mumbai's Nate08, whose track 'Hold Up' will be officially released this Friday, 30th October. 
We've got an official preview of the track below: a cut of pure velvet groove, with a delicate house beat, a smooth bass backbone and flickering melodic chimes. It's a dream. Check it out, alongside the stunning accompanying artwork for the compilation, below. 
Pre-order 'chalo' here.