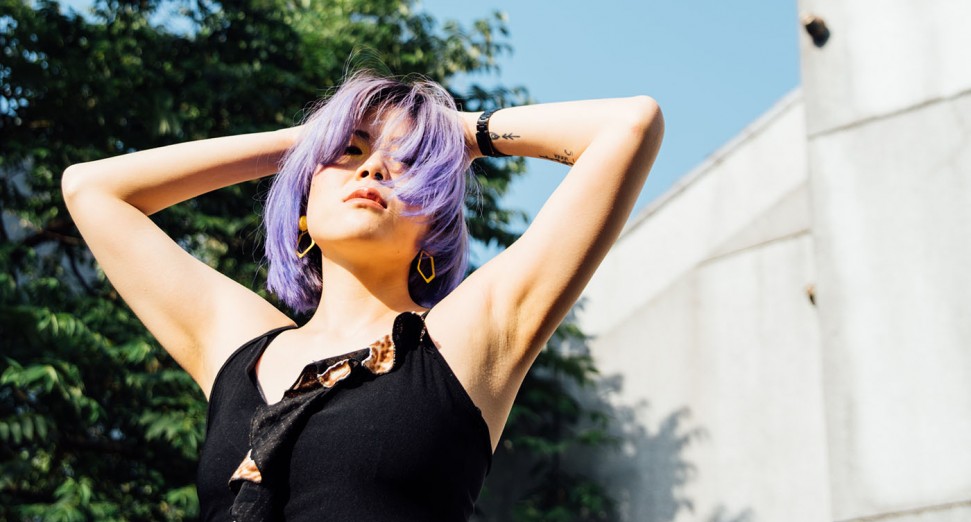 Sonia Calico will release her debut album 'Simulation of an Overloaded World' this week. 
Landing on More Time Records, the 11-track album draws influence from electronic music around the world, from footwork, dubstep and trance to kuduro, gqom, UK funky and dancehall. It's a versatile, futuristic collection of lucid, experimental club music, and fits the More Time catalogue perfectly with its organic percussive flair. 
Written mostly during lockdown, the album was partially inspired by the virtual club events from around the world Sonia Calico tuned into during that time, and the idea of experiencing music from all across the globe in a digital landscape. "We're witnessing the time of club simulation," she says.
"This album is an attempt to simulate the world of the future," says Sonia Calico of the release. "To create the vision of a post-human scenario, to imagine the next life form that might arise into the world. In order to reflect the world we are in at this moment, unstoppable progression of technology, over-expanded desires from men and overloaded information to process."
Below, you can hear 'Mukbang Roller', a track built around the online audiovisual sensation of Mukbang, in which a host will eat large quantities of food while interacting with their audience. The hugely popular Mukbang trend has merged with ASMR on certain channels, where the vivid, high-definition sounds of someone eating forms the focal point of a video. 'Mukbang Roller' weaves plenty of those sounds around its syncopated, galactic-gqom beat, along with some ASMR whispers for good measure. It's a curious, high-octane banger that further emphasises Sonia Calico's fascination with digital landscapes and information/content overload. Check it out.
'Simulation Of An Overloaded World' drops on Thursday, 15th October. Grab it here via Bandcamp.