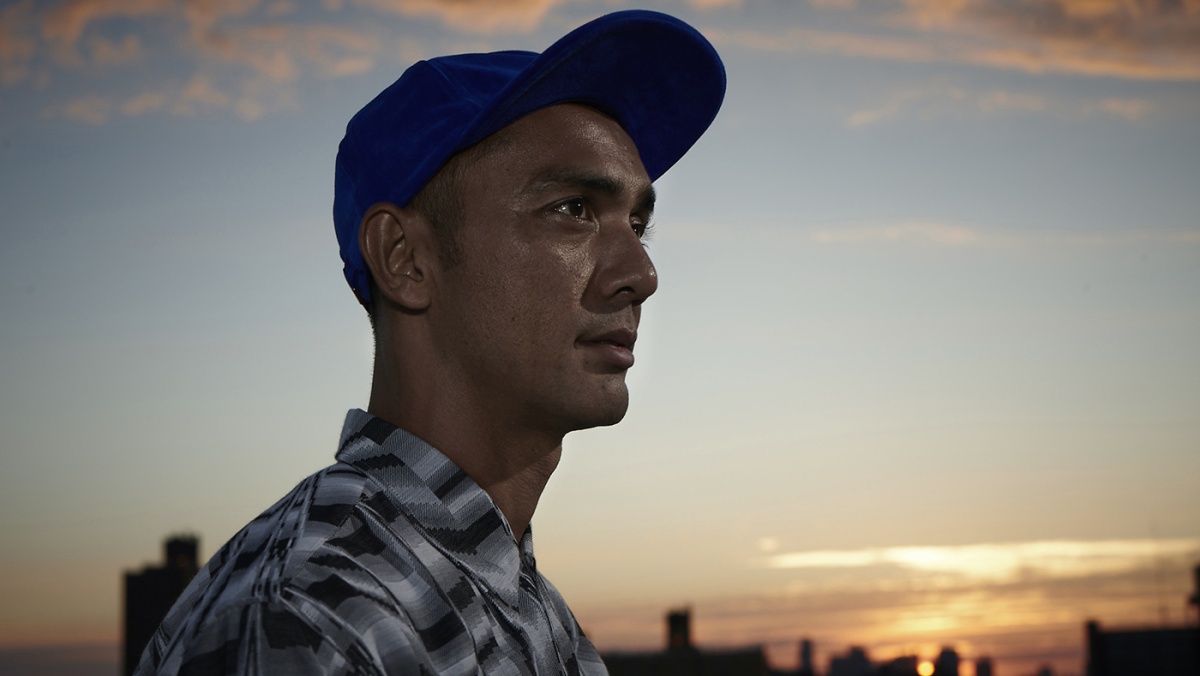 New York City-based producer and percussionist Yokubari will release a new EP, 'Sakai', via CHINABOT in May. Listen to 'Buki Vs Buki' below. 
Across the four tracks on 'Sakai', which translates to "border" in Japanese", Yokubari – who is also the drummer in experimental band Black Dice – seeks to examine the experience of those who are born into multiple cultures. Yokubari, whose real name is Hisham Akira Bharoocha, is half-Japanese and half-Indian Myanmar, and was raised between Japan and Southern California. Alongside a fiercely percussive electronic palette that takes in elements of techno and footwork, he uses dynamic samples from Japanese Gagaku instruments, traditional Minyo and Kabuki music, as well as sounds and singing from traditional Myanmar music. These sounds are alchemised into a hard-hitting package, which simultaneously examines the struggle to feel accepted within any one culture as a person of mixed heritage, and the love one can have for each part of their cultural identity. 
While crucially a collection of club-ready bangers, this is an immensely personal release, and even features a photograph of Yokubari's father on the cover, pictured as a young adult on the Staten Island Ferry with the World Trade Center standing in the background. According to the release's press notes, "this image symbolizes everything he feels being an immigrant in the United States. The look of hope and optimism on his father's face is undeniable. Hisham was in New York when the World Trade Center was attacked and immediately started to feel anti-Muslim sentiments directed towards him."
'Sakai' will be released on 4th May. You'll be able to buy it through CHINABOT's Bandcamp.