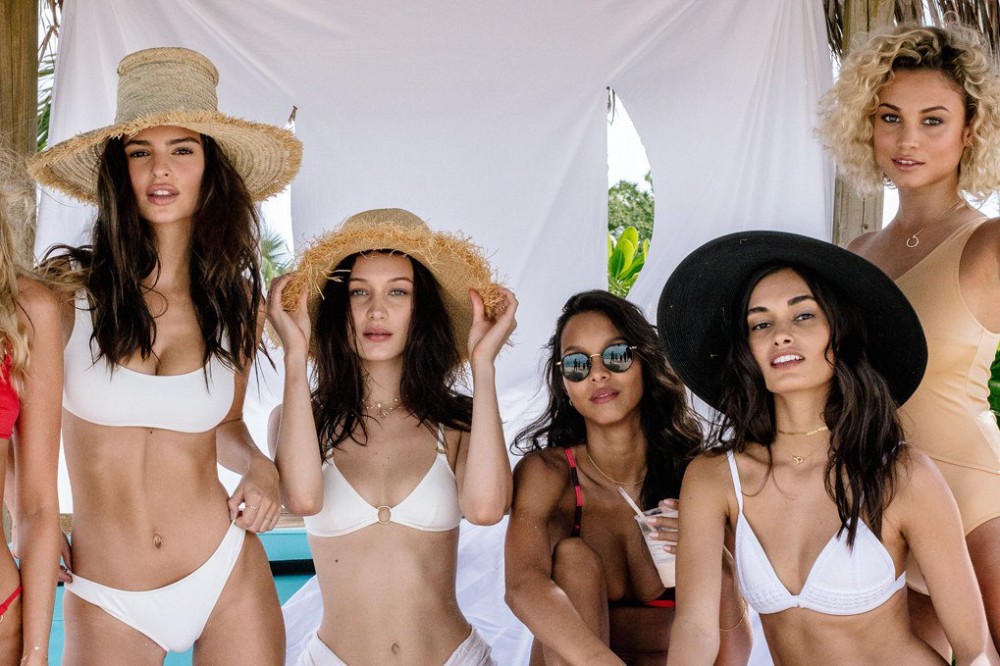 The Fyre Festival scandal just won't go away. According to newly surfaced reports, a fest trustee is suing Blink-182, Kendall Jenner, and Emily Ratajkowski for their performance fees.
As we all know, Fyre Festival was the greatest party that never happened. And, some the talent made out like bandits. However, they might have to pay it all back.
The Fyre bankruptcy case going down in a series lawsuits includes one which that seeks the return payment $500,000, originally paid out to Blink-182 for the island performance. Again, the island performance that never happened.
Remember those sunburnt orange squares? The trustee also seeks $270,000 back from Kendall Jenner and $300,000 from model Emily Ratajkowski for their paid Instagram posts. Unlike the case Blink-182 though, it seems these influencers followed through on their end.
The lawsuit argues that all these transfers were part  Billy McFarland's master plan to defraud festival investors. It also alleges that the Instagram models demonstrated a "clear lack good faith" for not disclosing what they were paid for posts.
"Nor did they inform their fans and followers that they ultimately decided not to attend the Festival because problems with the Festival which they and their agencies were uniquely aware."
The trustee is also reportedly suing Nue Agency, seeking $730,000 (paid to Pusha T, Desiigner and Tyga), as well as festival director Yaron Lavi for $315,000.
Last we heard from McFarland, he said there's going to be another Fyre festival. Watch out.
Source: Variety