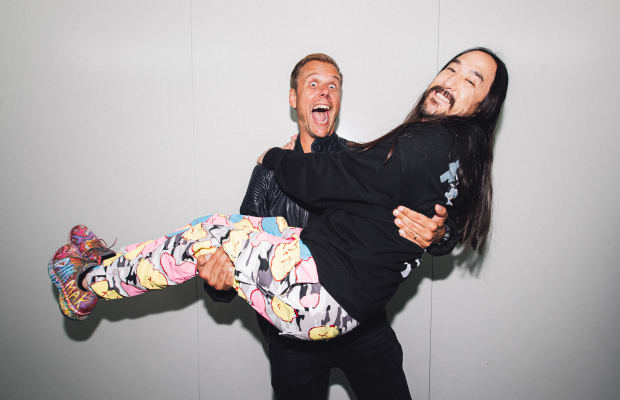 After years of remixing each other's music, Steve Aoki and Armin van Buuren have finally released a collaboration. Their festival anthem "Music Means Love Forever" is out now by way of the former's Dim Mak imprint.
"Music Means Love Forever" is a flawless mesh of Aoki's electro sound and van Buuren's ageless brand of trance music. Adopting various elements from both artists, the song serves as an ode to the power of music while simultaneously generating a festival anthem that will undoubtedly emerge as a mainstage favorite as festival roar back from the throes of the pandemic.
Check out "Music Means Love Forever" below.