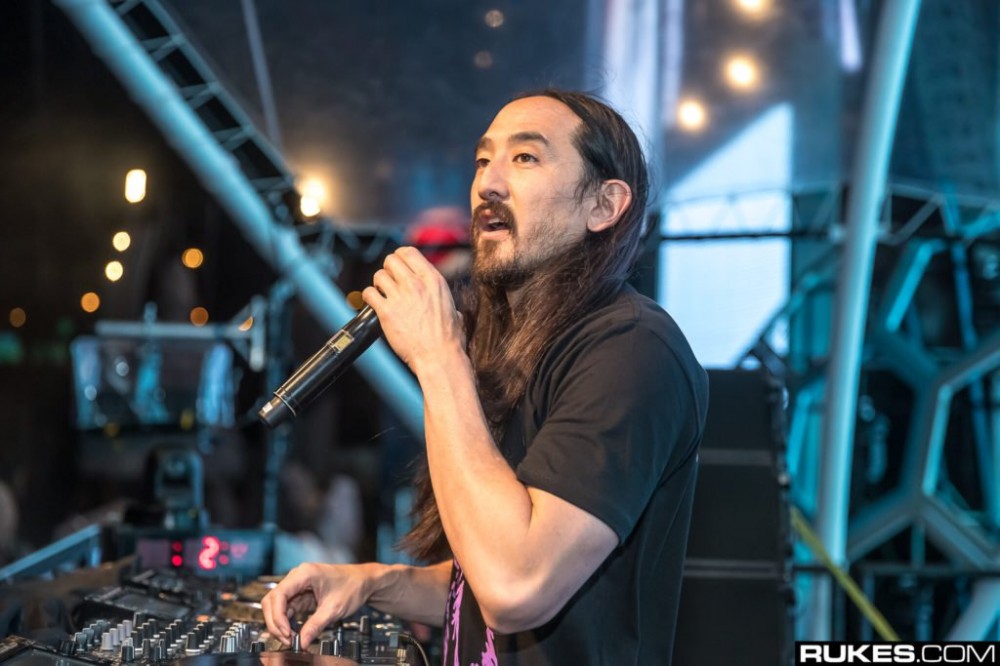 Steve Aoki is always up to something, whether its new music or an exciting business venture. His latest project, however, was centered around giving back to his audience.
The global DJ/producer/entrepreneur just hosted his very own 1st annual event, The Aoki Games, to benefit The Aoki Foundation for brain research and preservation. It went down at Prosperity Palace in Las Vegas over the weekend and brought in a whopping $250,000.
Not only did he throw The Aoki Games for a great cause, it sounded like an all around good time. Games included A-O-K-I basketball and Street Fighter with pro-gamers from Team Rogue. Classic games including Twister, corn hole, ping pong and chess were also played competitively.
Winners walked away with prize packages, while losers either faced the dunk tank or were caked in the face. All in good fun, course.
Aoki founded his Aoki Foundation in 2012 to help support brain research, a cause he remains passionate about. The initiative has supported a number organizations including Cure Alzheimer's, BrightFocus Foundation, Best Buddies and the Lou Ruvo Center.
Aoki is a true MVP.
Source: Billboard | Photo Rukes.com