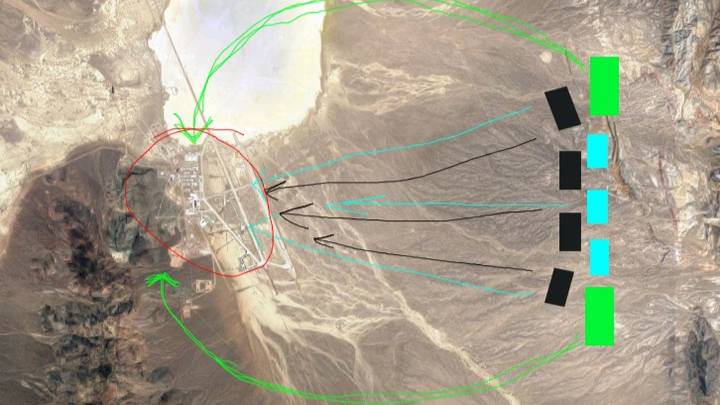 Alienstock is ficially calling f the music festival originally intended near Area 51.
Creator Matty Roberts and his team issued a statement on the AlienStock website:
Due to the lack infrastructure, poor planning, risk management and blatant disregard for the safety the expected 10,000+ AlienStock attendees, we decided to pull the plug on the festival.
We are not interested in, nor will we tolerate any involvement in a FYREFEST 2.0.
In addition, the city Rachel, Nevada, where the massive gathering was set to take place, has released its own statement urging people to stay away from the area.
WARNING: At this time we have to warn people against coming to Rachel for the botched Storm Rachel event this weekend. The organizers are suing each other and in the meantime nothing is being done to prepare for the event. We expect riots when those visitors that may show up and paid good money find out that the reality looks nothing like what they were promised. People will get hurt. STAY AWAY FROM RACHEL THIS WEEKEND!
An Area 51 Celebration is still happening, set to go down in the Downtown Las Vegas Events Center. The event takes place tomorrow, September 19, 2019 with a "classified lineup" artists. 
Meanwhile, the viral Facebook event "Storm Area 51, They Can't Stop All Us" has attracted over 2.1 million users marked as "going" and 1.5 million as "interested."
H/T: CNN