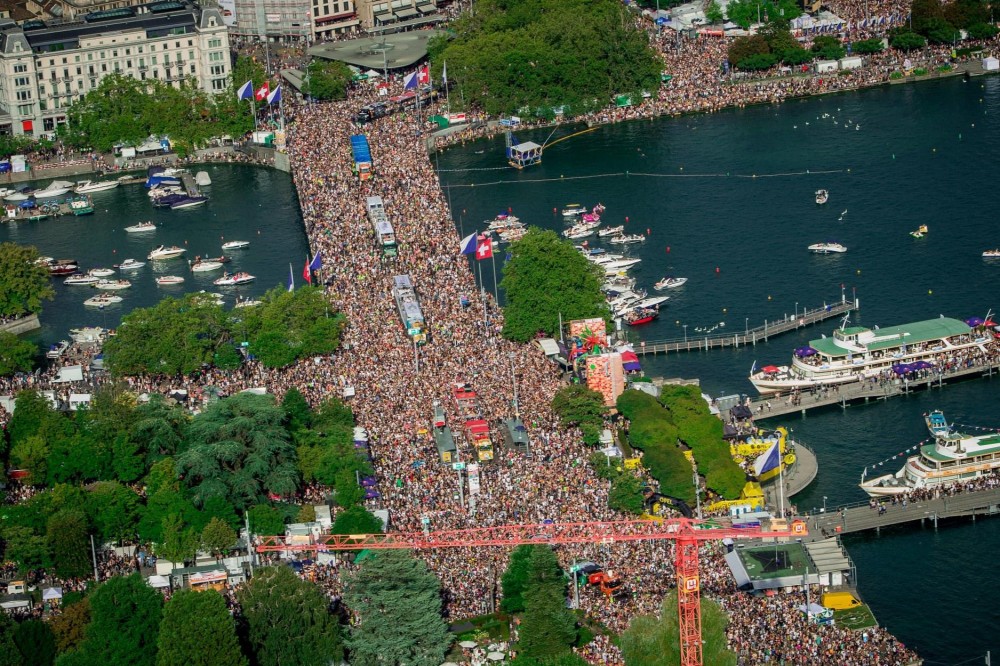 Every year we like to talk about the hundreds thousands people that flock to Vegas for EDC or Belgium for Tomorrowland, but one the biggest festivals in the world — that dwarfs both EDC and Tomorrowland — hardly gets any press on the world stage. I'm talking about Zurich's Street Parade, held this past Saturday, which regularly draws upwards a million attendees each year.
Since the end Love Parade in 2010, Street Parade has become the most attended electronic dance music event in the world. This year, 850,000 people descended upon the streets Zurich, Switzerland for just a little over 24 hours pure techno and good vibes.
The event featured 28 love mobiles along the ficial lakeside route the Street Parade, on the north end Lake Zurich. There are also eight stages while over 200 DJs will take part. Headline acts included Amelie Lens, John Digweed, Dubfire and Eric Morillo.
Best all, the event is entirely free to the public, including the festival's eight "main" stages, while the artists themselves also forego appearance fees.
Watch the aftermovie from last year's event below.