Unexpected musical mashups became a staple of the Internet sometime in the early 2010s and have provided many laughs since.
It's hard to forget about Isosine's viral 2011 "Psychosocial Baby" mashup of Justin Bieber and Slipknot, in which he laced the iconic masked metal band's aggressive vocals over the happy-go-lucky pop beat of Bieber's bubblegum hit "Baby." The video has garnered well over 17 million views in the last decade.
Now, YouTuber William Maranci has taken it upon himself to harness Slipknot's seminal "Psychosocial" for a 2021 mashup with none other than one of Daft Punk's greatest hits, "Harder, Better, Faster, Stronger."
Recommended Articles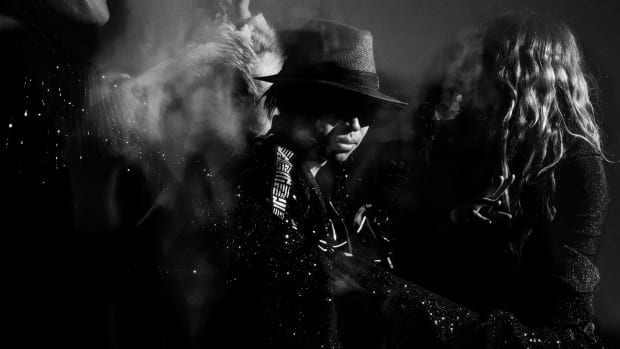 EVENTS
ZHU Announces 2021 Headlining Gigs in New York and Los Angeles
French house producer Shiba San will support the Grammy-nominated artist at Avant Gardner and the Greek Theatre.
By Jason Heffler

1 hour ago

NEWS

Grimes is Judging a New Singing Competition Show—For Digital Avatars

Grimes will join will.i.am, Alanis Morissette, and more on the "Alter Ego" panel this fall.

By Phil Scilippa

1 hour ago

MUSIC RELEASES

This Ridiculous Slipknot vs. Daft Punk Mashup Actually Works

I DID MY TIME!

By Phil Scilippa

1 hour ago

Sure, it's absolutely ridiculous in a way, but the mashup somehow works rather well despite the differences in style. Thanks in part to his ability to recreate the legendary vocoded Daft Punk robot voice, Maranci's edit at times trades the "Work it harder, make it better" vocal refrain for Corey Taylor's screams in "Psychosocial." The mashup gets even more bizarre toward the end, when Taylor's vocals are chopped up to reflect the fluctuating robot voices from Daft Punk's classic in extremely similar fashion.