Italian Grammy-winning dance music producer Benny Benassi has joined forces with iconic Chicago DJs Felix da Housecat and Steve "Miggedy" Maestro for a nostalgic single called "Berlin Sanfrandisco."
The group dubbed the collab "chitalo-house," a mashup of their own styles from the club scenes of Chicago and Italy. Released on Ultra Music, the tune blends the signature sounds of each artist and pays homage to the rich nightlife in Berlin and San Francisco.
As nightlife slowly begins to reopen, "Berlin Sanfrandisco" has the feel of a track that can reignite passion for late-night club revelry. A pulsating bassline, crisp open hi-hats, and laser-like synths blend for a sexy and funky banger. The dynamic house record puts deep and dark warehouse sounds at the forefront, using vocals that harken back to Benassi's legendary 2002 hit "Satisfaction."
You can listen to "Berlin Sanfrandisco" below and find it on streaming platforms here.
Recommended Articles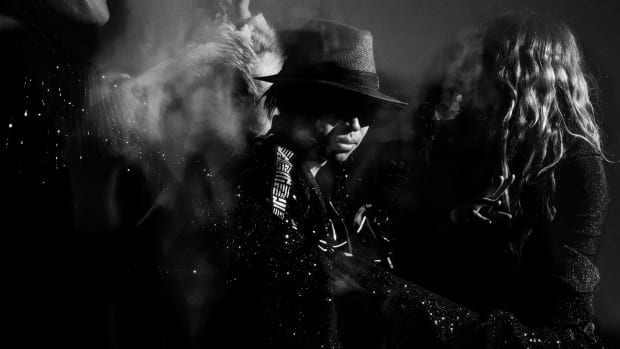 EVENTS
ZHU Announces 2021 Headlining Gigs in New York and Los Angeles
French house producer Shiba San will support the Grammy-nominated artist at Avant Gardner and the Greek Theatre.
By Jason Heffler

1 hour ago

NEWS

Grimes is Judging a New Singing Competition Show—For Digital Avatars

Grimes will join will.i.am, Alanis Morissette, and more on the "Alter Ego" panel this fall.

By Phil Scilippa

1 hour ago

MUSIC RELEASES

This Ridiculous Slipknot vs. Daft Punk Mashup Actually Works

I DID MY TIME!

By Phil Scilippa

1 hour ago