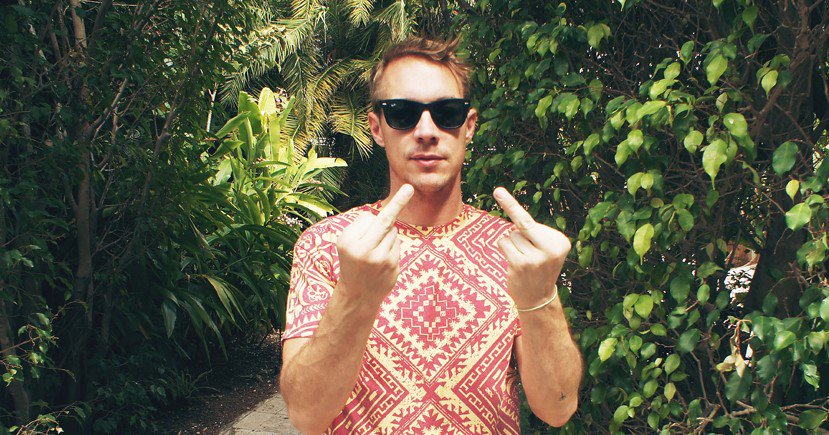 Even when he's not on stage, Diplo is a pure bred entertainer — which is exactly why this episode Gym & Fridge by Men's Health is so enjoyable. Like a diet version MTV Cribs, Diplo tours his home oasis with emphasis on his gym and fridge.
This 8-minute 30-second snapshot features the producer in his element, squatting with his hen and showing f yoga moves on his Chanel mat. His home has plenty space to keep active.
As for his refrigerator, it's full raw and healthy foods, fresh eggs and a lot nutritious liquids. There's also four bottles  Dom Perignon on deck and a little weed.
The home tour wouldn't be complete without a look inside the producer's glorious studio. Diplo provides an inside look at his equipment and instruments, bound to make any artist drool over.
Watch here!
Diplo Shows His Home Gym & Fridge | Men's Health
Photo Rukes.com