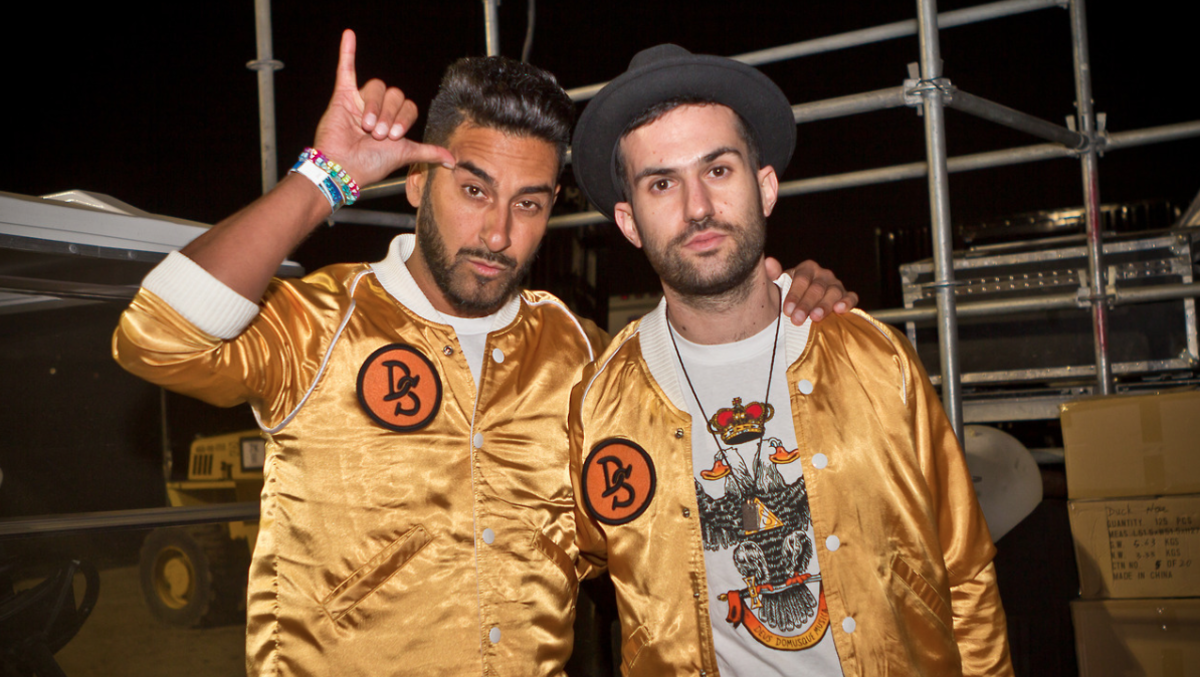 There's quite a lot to unpack in Duck Sauce's "cameo filled" music video for the group's newly released single, "Mesmerize." 
The "Barbara Streisand" producers have made 2020 their comeback year, releasing what is now their fifth single of the year. Previously, the group had not released music since 2014. The new song is an alluring effort that ensnares with a memorable hook and uplifting disco rhythms.
The real story, however, is the song's music video, which we can only begin to scratch the surface of here. A simulated club scene featuring Duck Sauce begins to unfold with a quirky cast of characters introduced. As the scene stalls out at its tipping point, the video editor breaks the fourth wall, opening up a new window on his computer to Google "cool things that happen in clubs."