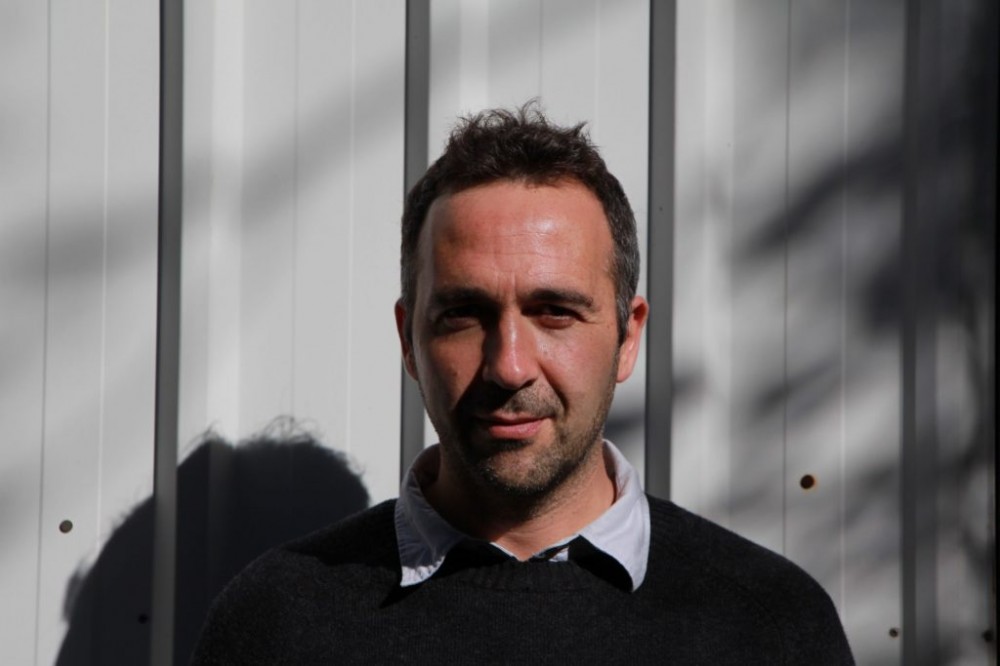 Davide Carbone is famous in drum and bass for his cohesive, well-rounded and technically clean tracks but also for creating BS1 records, an entity in DnB that's now famous on its own. Not only did BS1 release a blitz amazing tracks in its heyday, shedding light on some the biggest names in the genre like TC, Kubiks and Lomax and even Carl Cox, but their website was ground zero for all the best DnB sample packs for many years. This free resource made them much-loved among up-and-coming DnB producers and with no hyperbole needed, helped to push drum and bass to the amazing level quality and output it has today.
BS1 sample packs are still widely used and now, with the release Carbone's first singles in four years, and the announcement that he'll be kicking the label and the website back into high gear, it looks like they'll continue for a long time. Your EDM sat down with Carbone to talk shop about the label and also about the new stunningly smooth pairing "Abruzzo" and "The Upside Down." We learned that indeed the sample packs are coming back, but we also found out why Carbone is so passionate about releasing those packs, who will be releasing on BS1 shortly and sharing that passion, and how his passion for all the many and sundry parts drum and bass may still be one the most important things pushing it forward. Listen and read.
What made you decide to bring back BS1 Records at this time?
My love for DnB basically. BS1 hasn't really gone away it's just not got any love from me over the past seven or so years because I have been heavily committed to other music projects mainly writing for video games and other artists. BS1 for me has always been a special label so I was never going to let it disappear!
Will you be continuing your previous tradition doing lots sample packs and making them easily accessible?
Yes, I still make sounds for lots different projects, and I am constantly overwhelmed with artists' praise for the BS1 samples the past. I wouldn't make another commercially available sample CD like "Davide Carbone's Drum and Bass Masterclass" from Loopmasters but I will absolutely keep making sample packs for the site and ask artists to do so too! A brand new one on site mid August! 
What's your new vision for BS1 going forward?
A nice mix my own music interspersed with new artists and remixes from established artists. Our next release features a really incredible remix from Hospital artist Royalston which shows him at the top his game. It's amazing!
Getting into the tracks, these two are very different style-wise, and course we know BS1 was also known for its diversity artists back in the early days. Did you feel you wanted to put out tracks like "Abruzzo" and "The Upside Down" to advertise that that diversity will still be a part the label?
Yes I think DnB is great because it can be liquid, it can be hard. Or it can be more club or more outdoor festival. I fully intend to take advantage that diversity and allow artists to be creative in exploring that diversity. We always had a very different A and B side and that will continue.
Your own style when it comes to production is also all over the board, but you still make some the most cohesive tracks out there. How do you get all those seemingly competing sounds to merge and sound fluid?
Thanks for the compliment. Production has always been an area I have thoroughly enjoyed and to be fair probably what I am most renowned for. As I espouse in my Production Masterclass at the School Synthesis, it's a combination tried and tested production techniques adapted to suit modern engineering practices. Knowing and understanding the fundamentals EQ and dynamic processing is key, and then being comfortable in implementing color before mastering is important. Keeping dynamics whilst aiming for loudness is more relevant than ever. There's some good tips on the BS1 site!
A lot the technology and style preferences have changed in DnB since BS1 last released tracks. How do you feel you merged the soul the older styles with what's possible production-wise today in "Abruzzo" and "The Upside Down"? Was it challenging or did it just seem like a natural thing to you?
Creativity is hard at any time your career. That aside I have been making music every day since I was a teenager and I have been making so much music over the past ten years that I am very fortunate to have a quick workflow. Having said that "Abruzzo" and "The Upside Down" were both written in moments that I had no intention writing music! Hence the magic and difficulty creativity!
You've got a few big names releasing on BS1 in the near future. What kind stuff can we expect to see?
Really good music hopefully! Next up is a Royalston remix a new tune featuring Amy Kirkpatrick, who is a wonderful and well-established vocalist. Royaslton's remix has to be heard really, it's blown us away! Carl Cox has been loving his DnB and has gotten involved with some BS1 tracks and we are working with a couple new London-based artists. 
Will you yourself be doing any touring/shows this season?
No not this season, maybe next.
 Any other fun stuff fans can expect from you and BS1?
 Sample packs, studio tips, great music and some surprise releases. If you're a gamer you will see some major release games with my soundtracks on them too!
 "Abruzzo" and "The Upside Down" are out now on BS1 and can be purchased on . Stay tuned for releases from Royalston and Carl Cox, among many others, and be sure to check out the for those all-important sample packs coming soon.