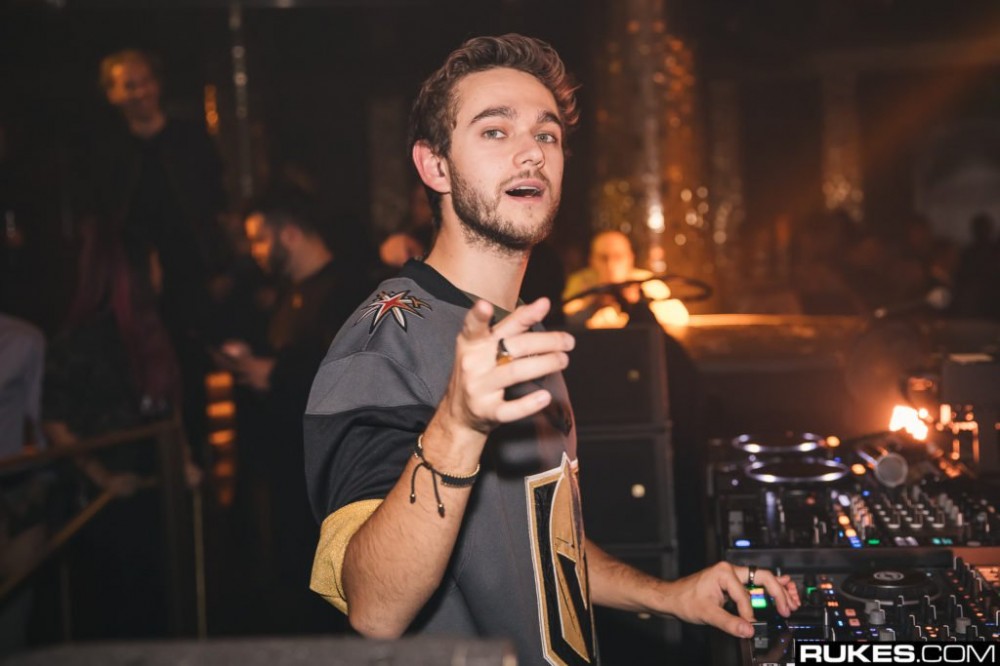 The love triangle between model Oli Culpo, ex-boyfriend and football star Danny Amendola, and her new love interest, Zedd, is heating up.
Let's back up a bit though… Culpo and Zedd were first spotted together while getting cozy at Coachella. The flirty video made waves on the internet and clearly got under Amendola's skin.
He took to social media to dis his ex and her newfound romance. The Detroit Lions wide receiver also dished on their sex life — "The universe brought her and I together to enjoy life, love, and learn. We celebrated that as ten as we could. And the sex was f*cking crazy too." TMI.
That, and he uploaded this video, showing f his washboard abs and clearly taking a jab at Zedd in the process… "Zed's dead baby, Zed's dead."
@DannyAmendola over here taking shots at @Zedd. Damn Amendola you petty af even after @oliculpo took you back. I'm weak this is too funny. 😂😂😂 pic.twitter.com/B0D8RH1sCA

— Jessica (@jessicagmbl) April 19, 2019
Zedd and Culpo were seen together again at her 27th birthday party celebration.
Now, this part is purely speculation, but it seems Zedd has posted his response. Below is another cryptic video in which the DJ/producer shows f an elegant meal with the caption: "What a sex."
Shots fired? You be the judge…
DJ Zedd Sends a Message to Danny Amendola 🐸☕️https://t.co/YVkOAcqJoU pic.twitter.com/jpr9oRJ9xD

— SportsGossip.com (@sportsgossip) May 12, 2019
Photo Rukes.com