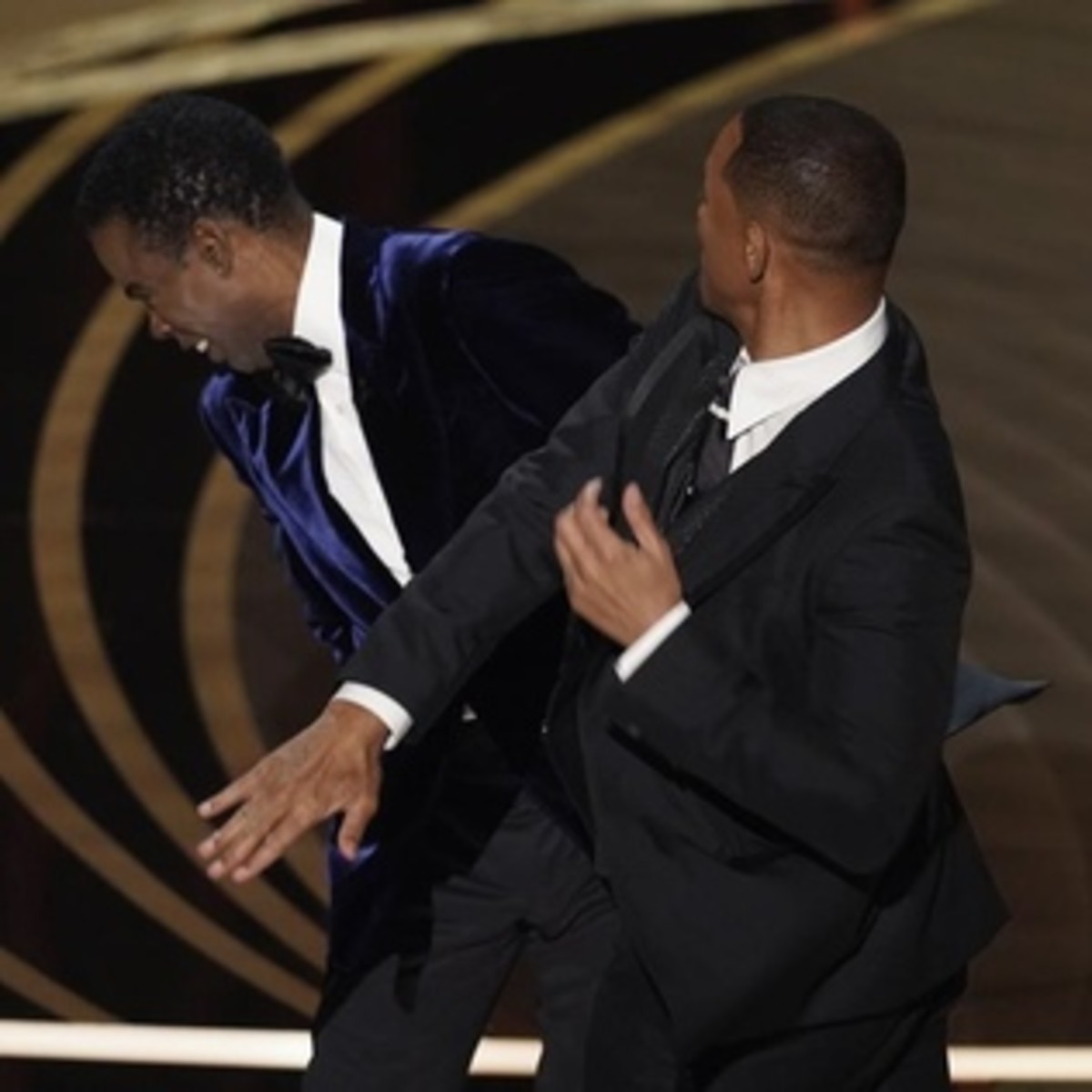 These Chris Rock-Will Smith memes are getting out of hand.
Odds are your devices have been bombarded with memes depicting Smith's viral slap on Rock, who made a joke at the Oscars at the expense of Smith's wife, Jada. In a heated, impromptu moment, the King Richard actor approached Rock onstage and walloped him for jesting about Pinkett Smith's bout with alopecia, an autoimmune disorder that causes hair loss.
"Keep my wife's name out your f****** mouth," Smith yelled after returning to his seat. The audio on the U.S. broadcast was abruptly cut, but those watching in Japan heard it loud and clear.