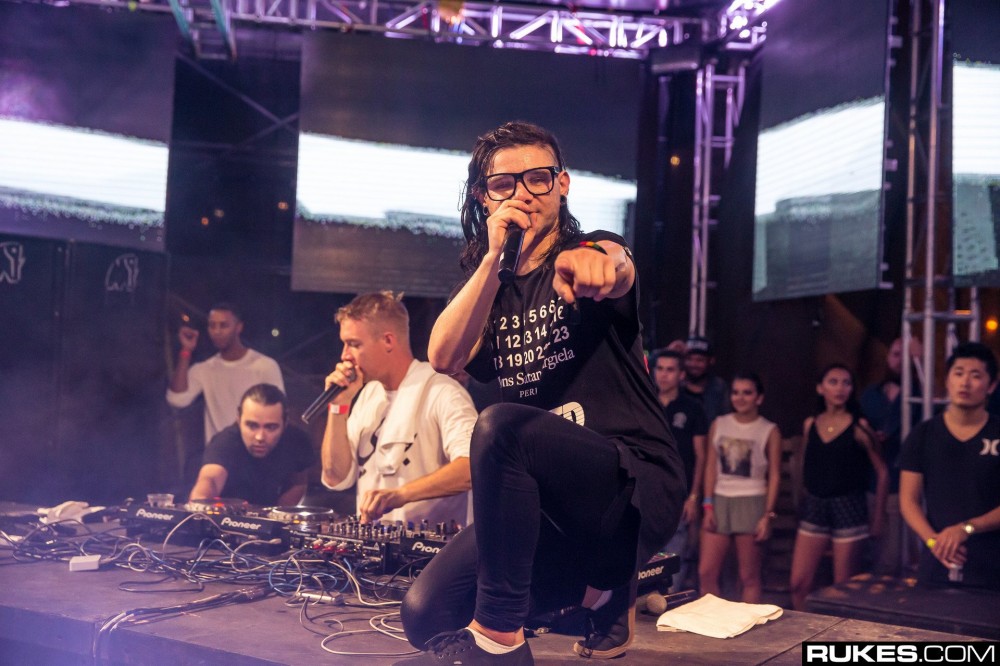 Skrillex is playing EDC Las Vegas tonight!
The high prile producer is nowhere to be found on the ficial lineup, but there's always room for a surprise. Yesterday, EDC founder Pasquale Rotella teased a "surprise set" from "someone who hasn't played EDC in a longgg minute!"
Skrillex, who is obviously well overdue for an EDC set, is about to fill in. Here's your pro…
"Spare an hour?" he just echoed on Twitter. But we already know the deal has been sealed.
With Skrillex on the verge releasing a couple bodies worth new music, we're excited to hear where this goes. Keep your eyes and ears locked on the livestream and hope Skrillex makes an appearance.
The "surprise set" goes down tonight at 10:30 PM at circuitGROUNDS.
Skrillex @ EDC Las Vegas 2019 Confirmed.
Spare an hour? @PasqualeRotella

— Skrillex (@Skrillex) May 18, 2019
Saturday SURPRISE SET!!🤔🤗🤗 Someone who hasn't played EDC in a longgg minute! I'm HYPED!🔥 circuitGROUNDS👉 Saturday>10:30
to 11:30😎😜🙌

— Pasquale Rotella (@PasqualeRotella) May 17, 2019
Photo Rukes.com