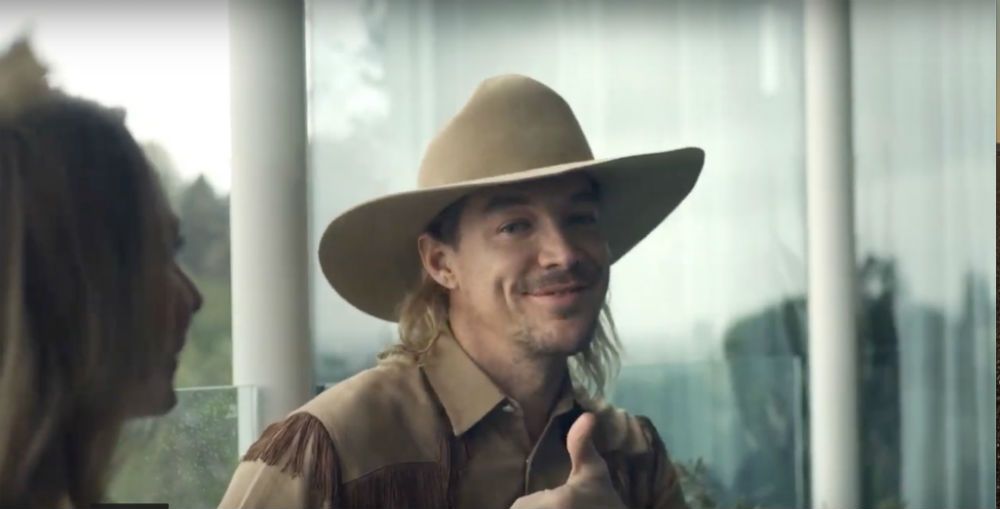 The No. 1 song by Lil Nas X, "Old Town Road" featuring Billy Ray Cyrus, couldn't have settled with any music video. It had to be a star-studded, cinematic production such as this featuring an indulgent cast and western-themed satisfaction.
The rhinestone cowboy, Lil Nas X starts out riding west in 1889 when he falls down a rabbit hole, thrusting him into the unforgiving streets 2019. Billy Ray Cyrus is there with a sick ride, Diplo makes an appearance in their band, and these outlaws get themselves into some pretty ridiculous situations.
Chris Rock saves the day with some much needed comic relief, making for arguably the best moment the music video. We all know the song, so Lil Nas X, Billy Ray and the gang brought us another layer to the story. To be honest, watching it all play out is a lot fun.
Watch "Old Town Road" in all its glory right here.
Lil Nas X – Old Town Road (Official Movie) ft. Billy Ray Cyrus