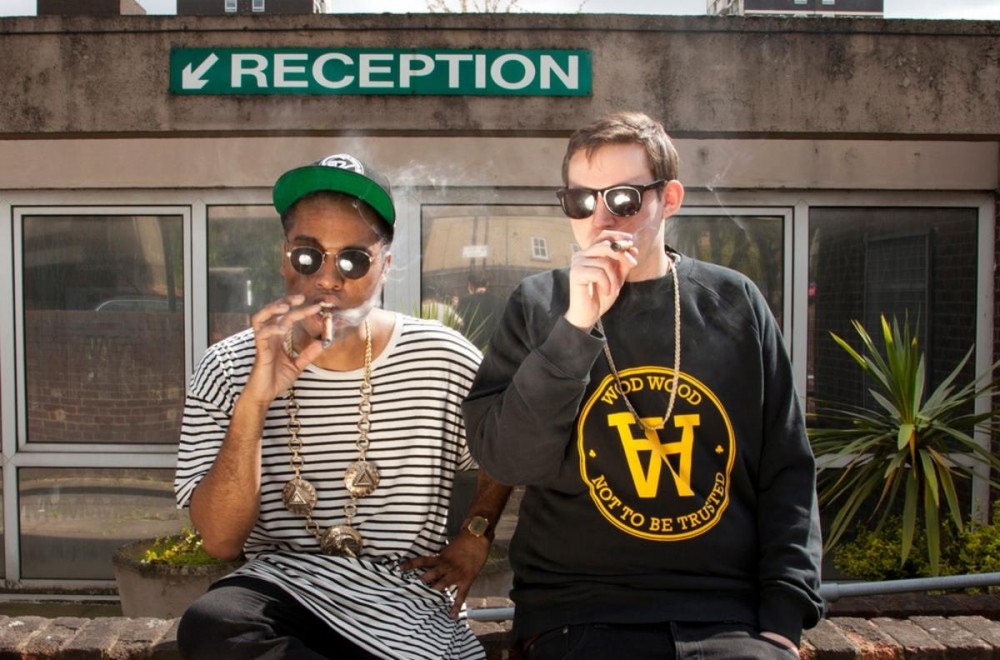 It's been six years since Hudson Mohawke and Lunice teamed up to release a song as TNGHT, but they're finally back. After releasing the TNGHT EP in 2012 and "Acrylics" in 2013, the two let the project lapse as they focused on their own personal projects. Now, they're back with "Serpent."
"Serpent" immediately sets itself apart from all past TNGHT releases. Tribal drums, f beat rhythms, one shot vocal chants, and a bizarre arrangement make this track a definite head scratcher. Fans over at r/trap are lauding the release, but no surprise there.
While this is a legitimate release, there's the slight possibility, as one redditor puts it, that "they're taking the piss like kanye did with his poopity scoop track."
HudMo hasn't released anything since 2016, and Lunice hasn't put anything out since 2017. It's also been announced the duo will drop their debut Essential Mix on BBC Radio 1 on October 12, sure to be full even more new music. Listen to the first new TNGHT track in six years, "Serpent," below.