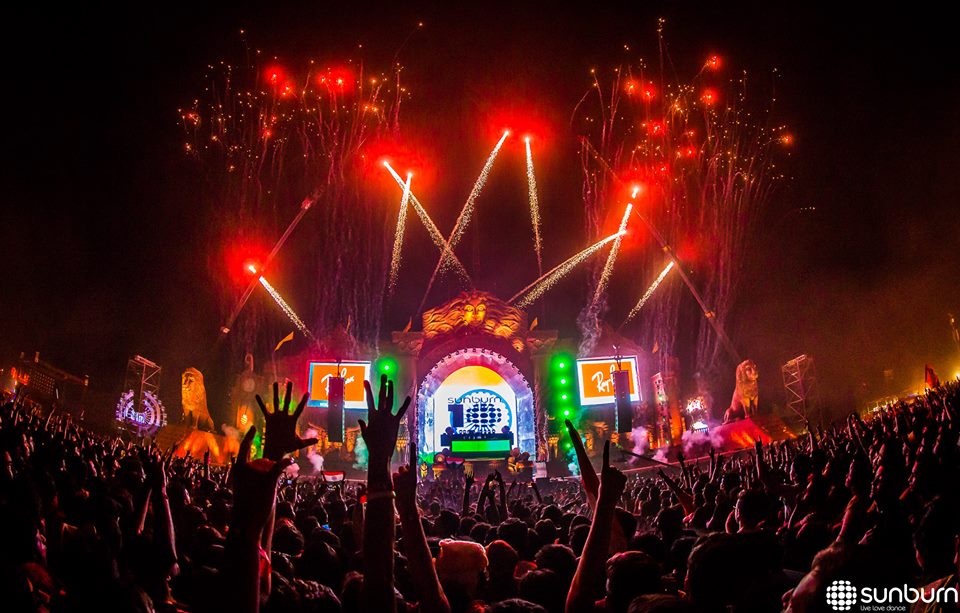 Security at festivals has become a major concern in the past couple years, with many high-prile terror attacks taking the lives innocent people just looking to have fun. Thankfully, security ten results in positive efforts, as we've learned about the Sunburn Festival that took place in 2017.
In court yesterday, the Maharashtra Anti-Terrorism Squad (ATS) claimed that "five recently arrested sympathisers the Hindu right-wing group Sanatan Sanstha (it has distanced itself from them and said they are not its members) planned to plant explosives at last year's edition Sunburn," reports Hindustan Times.
ATS ficials claimed in court that two the accused – Vaibhav Raut and Sudhanva Gondhalekar – had planned to attack Sunburn Festival because they felt it was "against Hindu culture."
It's not clear whether ATS was aware the planned attack before the individuals were arrested.
The five men in total are accused hurling fire bombs outside cinema halls, planning to attack people who they thought were "against the Hindu religion," and even possibly the murder a journalist.
ATS in their raids claim to have recovered "10 pistols, one air pistol, one country-made revolver, 10 pistol barrels, six pistol bodies, six magazines, three handmade magazines, one half-prepared country-made revolver, and seven hand-made pistols from Gondhalekar."
Story originally appeared in