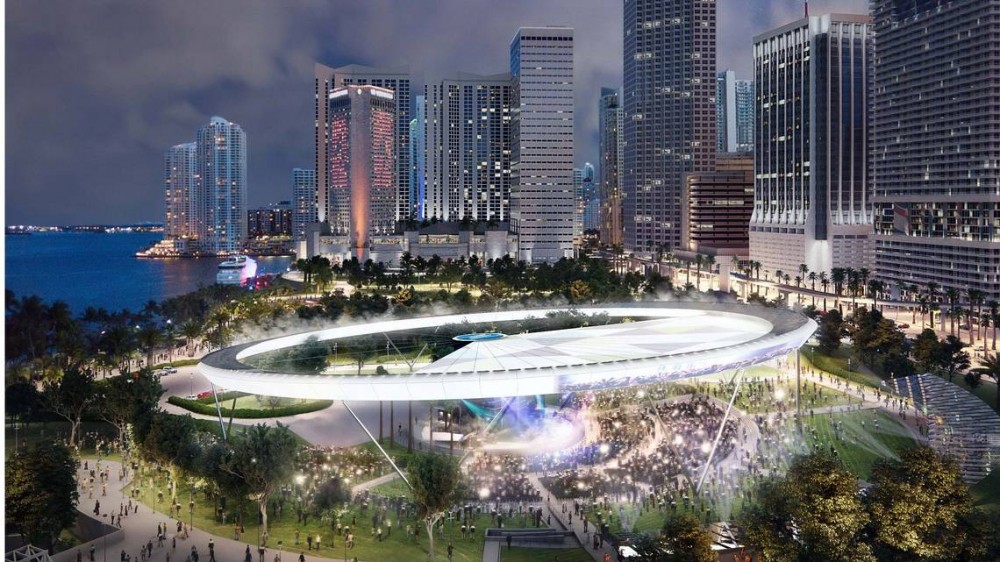 One Ultra's mainstay stages will be getting a major upgrade, as the City Miami looks to add on a hal0-like, solar-powered ring and retractable ro over the Bayfront Park amphitheater.
The Miami City Commissioners have given Florida Power & Light the go-ahead to build up the premiere concert venue, known as Klipsch Amphitheater. Not only will the illuminated ro look amazing, it will allow the show to go on even when it's raining.
If all goes according to plan, the additions will be finished in early 2020. Bayfront Park is expected to host more events than any other venue in the city leading up to the Super Bowl, which takes place at Hard Rock Stadium in Miami Gardens on Feb. 2, 2020.
The company also has plans to install large solar panels and "solar trees" to generate energy across the grid. This should prove to be cost effective and efficient for Bayfront Park.
"This is going to be an iconic structure for the city," Mayor Francis Suarez said the upgrade.
Next month, the City Commission will hold a to determine if Ultra Music Festival will stay in Miami's Bayfront Park. If that answer is yes, which we're expecting it to be, then Ultra and its attendees will be able to experience the new-and-improved amphitheater as the festival's famous Live Stage.
Here's a mock up the structure the .

Source:  | Photo aLIVE Coverage for Ultra