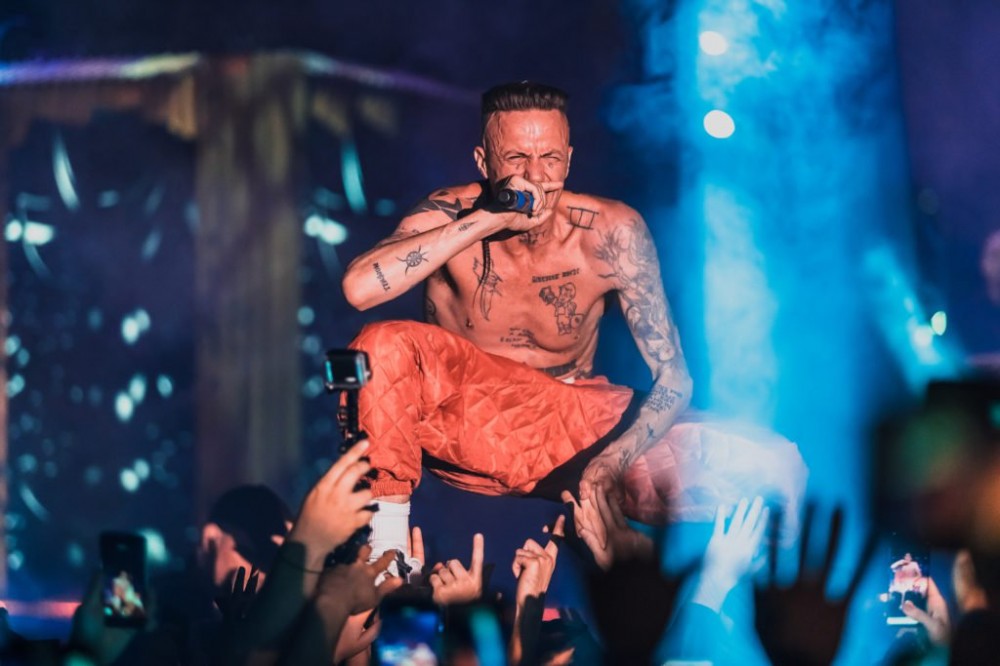 The controversy between Australian musician Zheani Sparkes and Die Antwoord singer Ninja go back years and years, further than we can effectively expound upon within this article. (Read here if you're interested in examining the full timeline.) But now, after years, Sparkes has ficially filed a police report in Queensland alleging she is a victim revenge and accusing Die Antwoord rapper and actor Watkin Tudor Jones, aka Ninja, ually assaulting her in South Africa six years ago.
With regards to the incident in question, the Sydney Morning Herald writes, "Sparkes says she was feeling uncomfortable and asked to return to their accommodation before it began raining. As soon as they went back, she says Jones began to aggressively have with her against her will, choking her while behaving violently. She says he looked to have passed out immediately after the ordeal, then woke up 30 seconds later and claimed to have no recollection anything that happened. She refused to discuss the incident with him despite repeated attempts."
Sparkes claims Die Antwoord released revenge her, and evidence suggests Jones shared links to the explicit images Sparkes on his own social media platforms.
In a statement a publicist, Jones denies the allegations.
Sparkes' actions prompted others to come out about Die Antwoord's behavior, including their former manager, Jay Savage, former head Sony ATV publishing in South Africa.
"There are no relationships that end amicably with them]. When a relationship ends, it ends with you being consigned to a scrap heap," he said. "The behaviour is ferocious, it's unrepentant, it's unremorseful. Someone can't just be told goodbye, they have to be buried in some way."
Last month, a video from the group's former videographer surfaced an apparent hate crime against Hercules and Love Affair member Andy Butler. That led to them being pulled from a couple festival lineups, including Life Is Beautiful and Louder Than Life.
Sydney Morning Herald | Photo Rukes.com