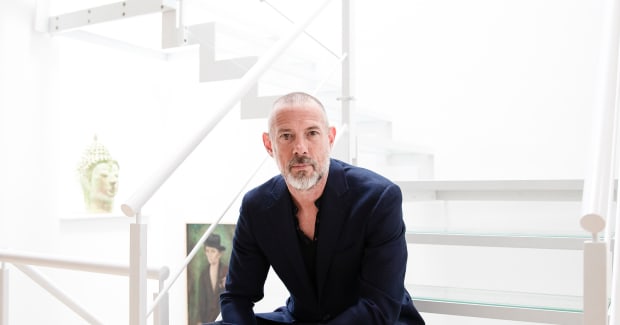 From acid jazz and reggae to downtempo and bossa nova, Eric Hilton explored it all as one half of renowned electronic music duo Thievery Corporation. 
Yet as a solo artist, Hilton's true love lies with trip-hop. It's a genre he helped to create with a pioneering approach to sound design, highlighted by ingenious sampling, moody synths and psychedelic lo-fi. 
Now Hilton is taking an opportunity to revisit these roots with his newly announced Lost Dialect album, the titular track of which is out now. It's a 10-track opus that, according to Hilton, consciously brought him back to his "early days" of producing trip-hop when he was "combining sample collages with grooves," he tells EDM.com.
For the grooves, Hilton self-recorded all of the album's bass, keys and synths. He stayed mindful of his use of plugins and employed vintage gear, like the E-mu SP-1200, to fold in crunchy textures and more "human-like" sonic imperfections.
"I wanted a more 'analog-sounding' record this time," Hilton said.