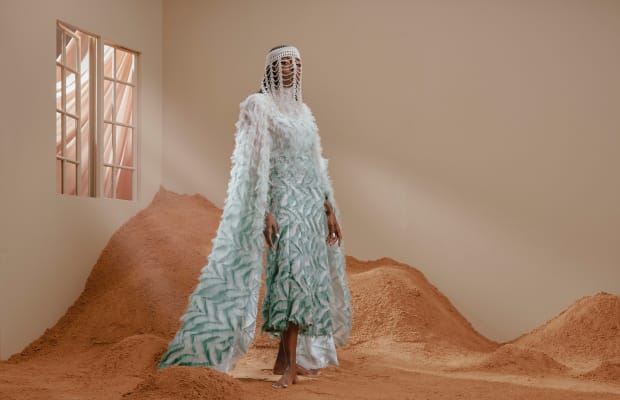 It's no secret that the current generation of young music producers is about as creative as they come. From the endless libraries of music available online to the fast-paced evolution of music-making technology, their artistries have been catalyzed by unprecedented access to education and inspiration. 
The result? Experimental aesthetics, enticingly textured soundscapes and respect for— yet rampant disregard of—genre. The debut album from rising Namibian producer Gina Jeanz proves no different.
Released independently on December 3rd, Lucid Theory is equal parts old and new, reigniting well-known sonics and drum machines with multidimensional arrangements and whimsical genre blends. Jeanz also plays with euphonious vocalists and live instrumentation, channeling the compositional ethos of top-notch electronica counterparts like Aluna and TOKiMONSTA, or even the melodic savoir-faire of R&B duo Chloe x Halle. 
It's hard to even choose a standout track off Lucid Dreams, as its lyrical storytelling shifts so adeptly between moods and messaging. Still, it remains expertly cohesive, as Jeanz weaves together synth-based instrumentals with vocal-driven ear-pleasers.