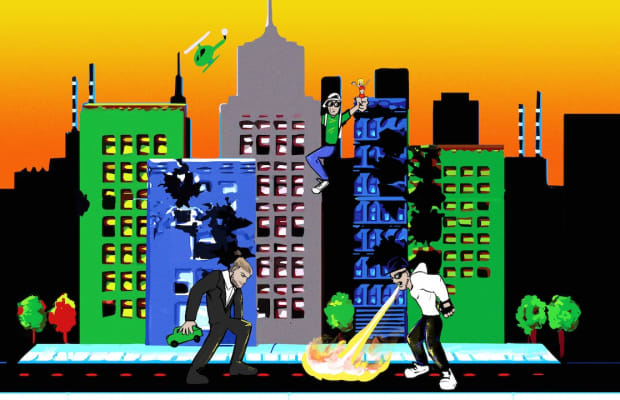 Rich DietZ are back—but this time with an exciting new look. Known for their unique twist on house music, the duo have eschewed their signature sound, teaming up with dubstep producer Poya for a brand new banger called "Empire."
"Empire" is a slight departure, but that doesn't make it any less impressive. The thunderous single is as authoritative as its title suggests, a post-summer trap anthem that moonlights as a celebration of the long-awaited return of music festivals.
The track's mirthful lyrics invite listeners to simply let loose—and to break necks, of course. After a typically head-bopping hip-hop section, wherein Rich DietZ spit hedonistic verses over a smooth beat, "Empire" builds into something more menacing. Eventually it explodes in a nasty trap drop, urging ravers to ride the rail thanks to the blistering production of Poya, whose sound stomps with the metallic savagery of TYNAN or Rickyxsan.