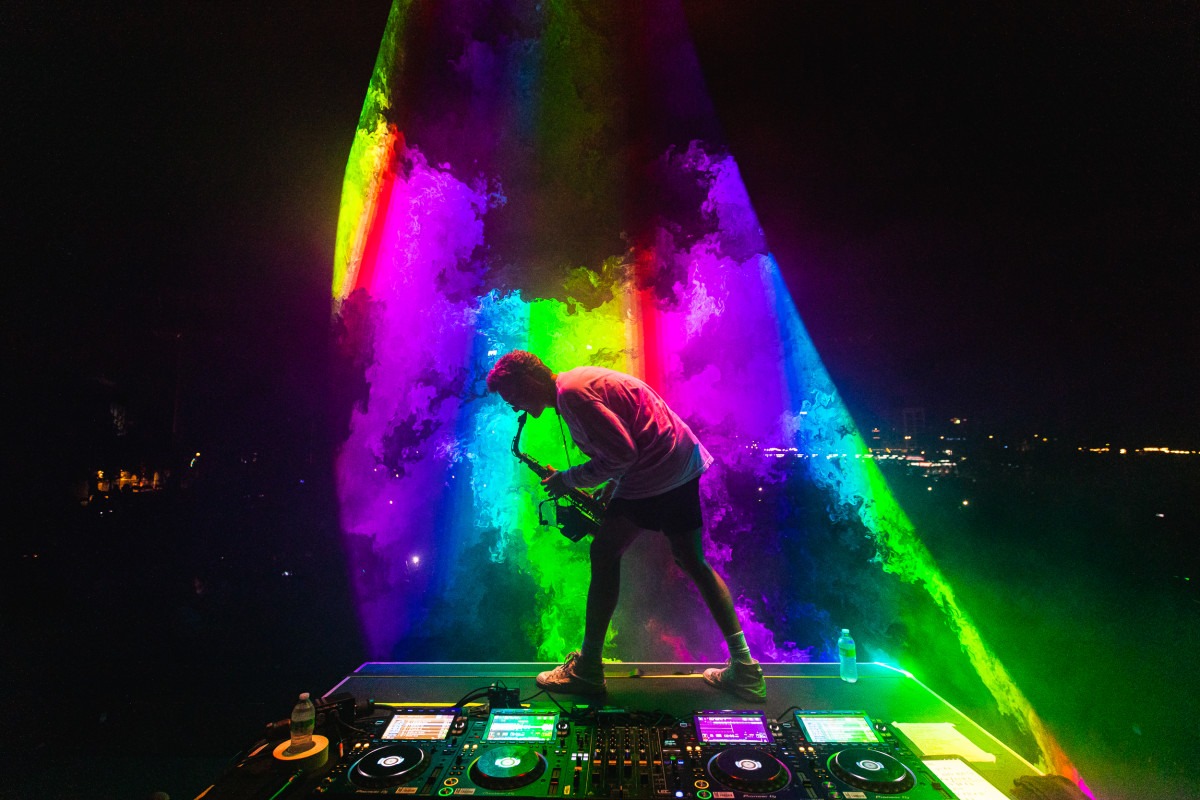 Back with another signature fixin' of his funk and dubstep fusion, multi-instrumentalist and electronic music producer GRiZ has released a new single, "Feel No Pain."
Debuted last month during his headlining set at Electric Forest, "Feel No Pain" is riddled with groovy basslines and smooth sax, contrasted by GRiZ's distinctive intergalactic synth work. The amalgamation of sonics creates a typically euphoric soundscape, contrasted by the gritty dubstep wobbles of a GRiZ classic.
Sampling Bob Marley & The Wailers' "Trenchtown Rock," GRiZ pulls from the track's iconic lyrics: "One thing 'bout music, when it hits you feel no pain." Using this line, he echoes the collective appreciation we have for music and the way it can transport us out of a funk. 
Take a listen to "Feel No Pain" below and find the new single on streaming platforms here.