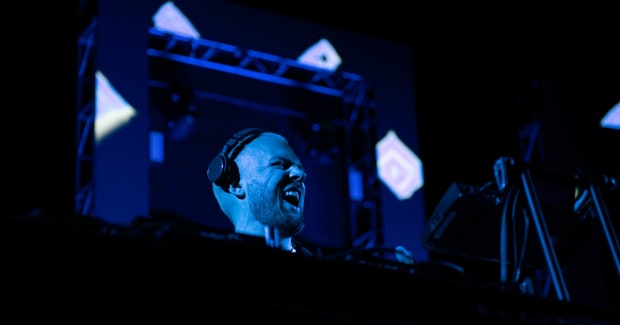 Class of 2022 star Ray Volpe's "Laserbeam" is likely an early frontrunner for song of the summer. 
Ever since claiming the mantle as the most-played unreleased song of EDC Las Vegas 2022, "Laserbeam" has become a staple of the festival scene seemingly overnight. Now the fervor around the freshly released track is likely only going to grow further, all thanks to Chris Lake, who debuted a scorching edit of the track over the weekend.
The secret weapon instantly stole the spotlight during Lake's headlining set at Black Book In The Park. Not only was it wholly unexpected, but Lake's approach was also truly transformative in turning the headbang-worthy single into a groove-inducing bout of house music.