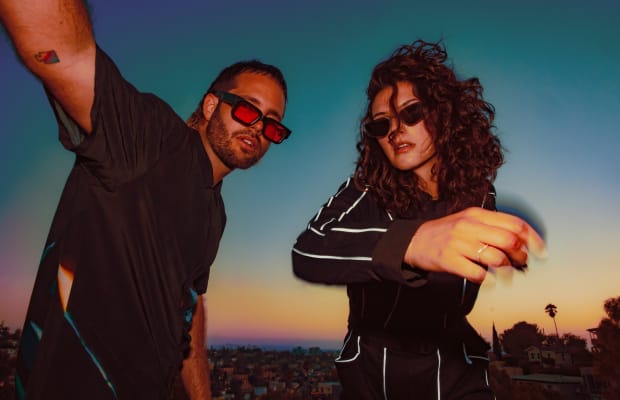 "Alexa, play songs I should sing from a mountain top," wrote Australian producer What So Not this week on EVAN GIIA's Instagram.
The artists' new collaboration, "Messin' Me Up," certainly fits the bill. Released October 28th via Sweat It Out and Counter Records, and written with Martin Doherty of CHVRCHES, it features What So Not's classic production style at its finest. 
The song was first conceptualized in 2019, during the devastating Australian bushfires. Through that lens, "Messin' Me Up" tells a tale of perseverance and self-reflection via smooth layers of bass, lofty synths and epic chants. Paired with saturated drums and GIIA's commanding tone, it's pressure-packed with an additional message about our impact on the environment.
"This record is a giant crescendo. Beginning sparse & sombre, it evolves into an operatic onslaught of vocals & hardware," What So Not wrote in a press release. "The thematics showcase the virulent tendencies of humankind: chaotic turmoil in everything from relationships to the environment."