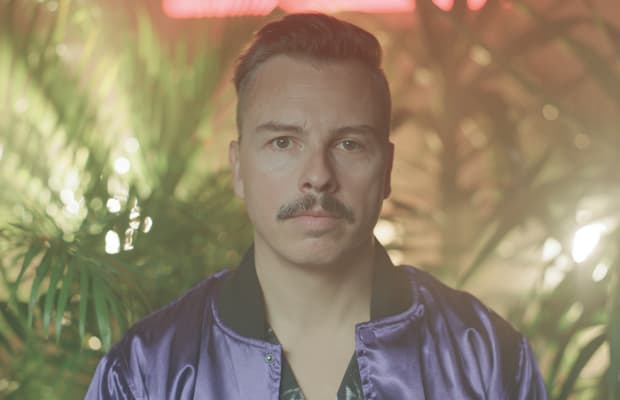 House music is in Purple Disco Machine's blood.
One listen through his new EXOTICA LP, which dropped in full today, is all it takes to know that the German electronic music superstar is in a league of his own. And after recently eclipsing the billon-stream milestone, it's scary to think of the heights he'll ascend to on the wings of his scintillating new album.
Anthems galore, EXOTICA is a disco lover's dream and a nostalgic rush of foot-tapping gaiety. Inspired by the sultry sounds of Prince and the gritty funk of Jamiroquai, among other legendary artists, Purple Disco Machine flexes his encyclopedic knowledge of dance music throughout the record's 14 tracks.
In celebration of his sophomore album, the house music virtuoso has broken it down track-by-track for EDM.com. In his own words:
Purple Disco Machine - Can't Get Enough (feat. Sahara Beck)
The song was one of the first to be created during a studio session with Lorenz Rhode at the end of 2018. I wanted an intro song that would put the listener in the right mood for the album. Originally planned as instrumental, I decided to work with Sharah for the track. It was definitely the right decision.